In Gcore Help Centre (HC in short), you can:
Manage your requests for Gcore Support (both new and old), you can also submit a ticket from it;
Comment articles;
Create posts in Community and comment them.
But in order to have access to these options, you have to be logged it. There are two options on how to do it.
As the first option, you can log in into Client Control Panel, click on Help and select Help center. Once you click on it, you'll be redirected to the HC.
As the second option, you can open Gcore HC, click on Sign in select among the next options: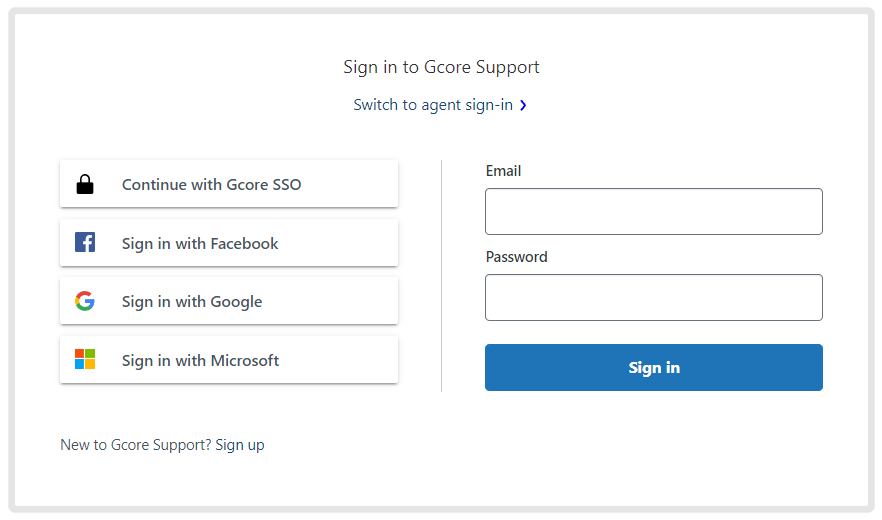 Continue with Gcore SSO (it will send you to the authorisation window in Client Control Panel, and ask you to log in if you're not);
Sign in with Facebook;
Sign in with Google;
Sign in with Microsoft;
Email and password (before it, you have to register by clicking on Sign up button).
Please, feel free to use any option that would suit you the best. Using the first option or the SSO in the second will help us to identify you in our system.